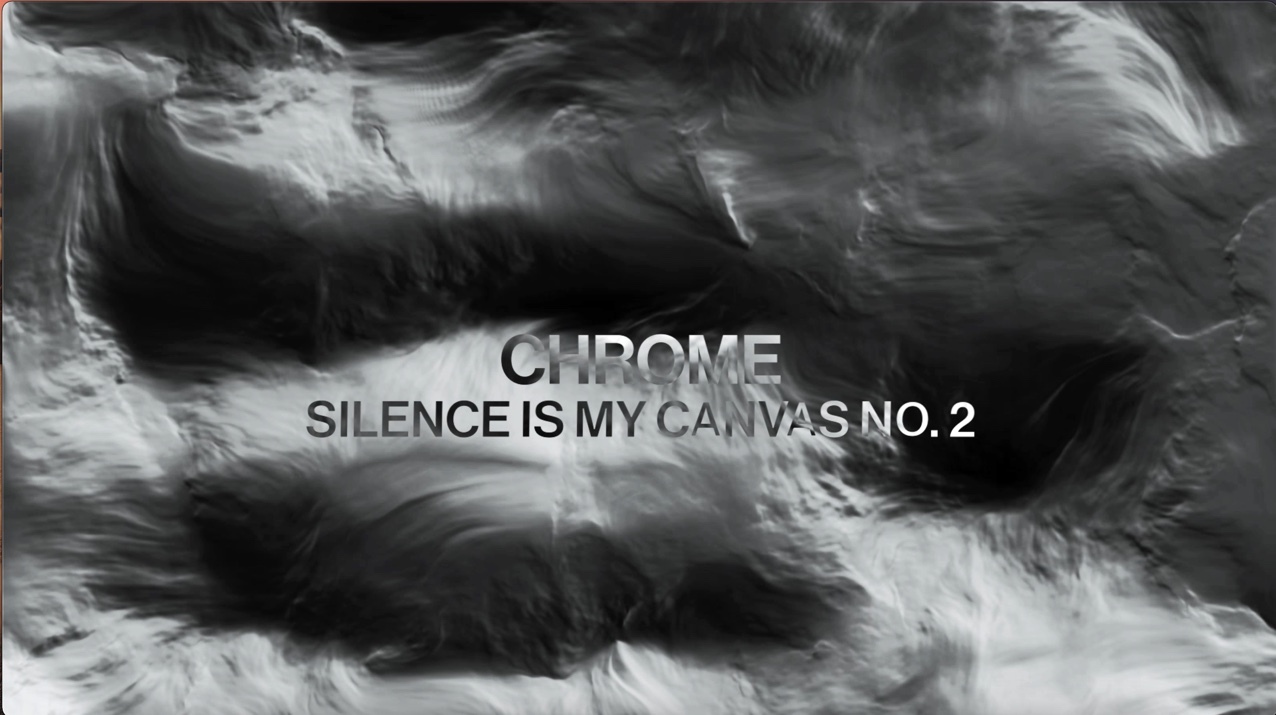 Nov 19, 2021
CHROME /// New Video
Watch out!
https://liminalzone.at/scopes/...
"Silence is my canvas no. 2" moves simultaneously on two different levels. On the one hand, the moving images and the music in the inner hexagon.

At the same time, the visual representation of the music in the outer area in the form of our "lava lamp", an interface that interacts with music in real time. On the left you can see the bass, on the right the treble.

Video produced by Severin Koller • Visuals produced by Ulrich Aschenbrenner.